It's hard to beat the scenery of Hastings County in any season, but if you've been here in the Fall, you'll know these months are magical. A sense of calm sets in as the air starts to cool, and any outdoors-enthusiast will excitedly remind you that there are fewer mosquitoes to contend with come mid-September.

To choose our favourite Hastings County gravel routes for fall cycling, we looked for ones with the best lookout points (hello, elevation gain!) with a mix of on- and off-road sections that give you the best opportunity to get close to nature. To seal the deal, we've recommended a post-ride stopover for each route so that you can warm your bones after a fall gravel cycling adventure.
Route #11
:
Two Bridges and a Mill
What to Know
The Hastings Heritage Trail is popular with motorized and non-motorized users alike. Proper trail etiquette involves letting faster-moving vehicles pass by when they approach.

What to See
Check out the view from the highest point on the ride—the gravel climb is worth it, we promise!

Where to Stop
Once the bikes are packed up, head back up to the Springbrook Diner for lunch or dinner (or plan your ride to take a diner detour on Springbrook Road).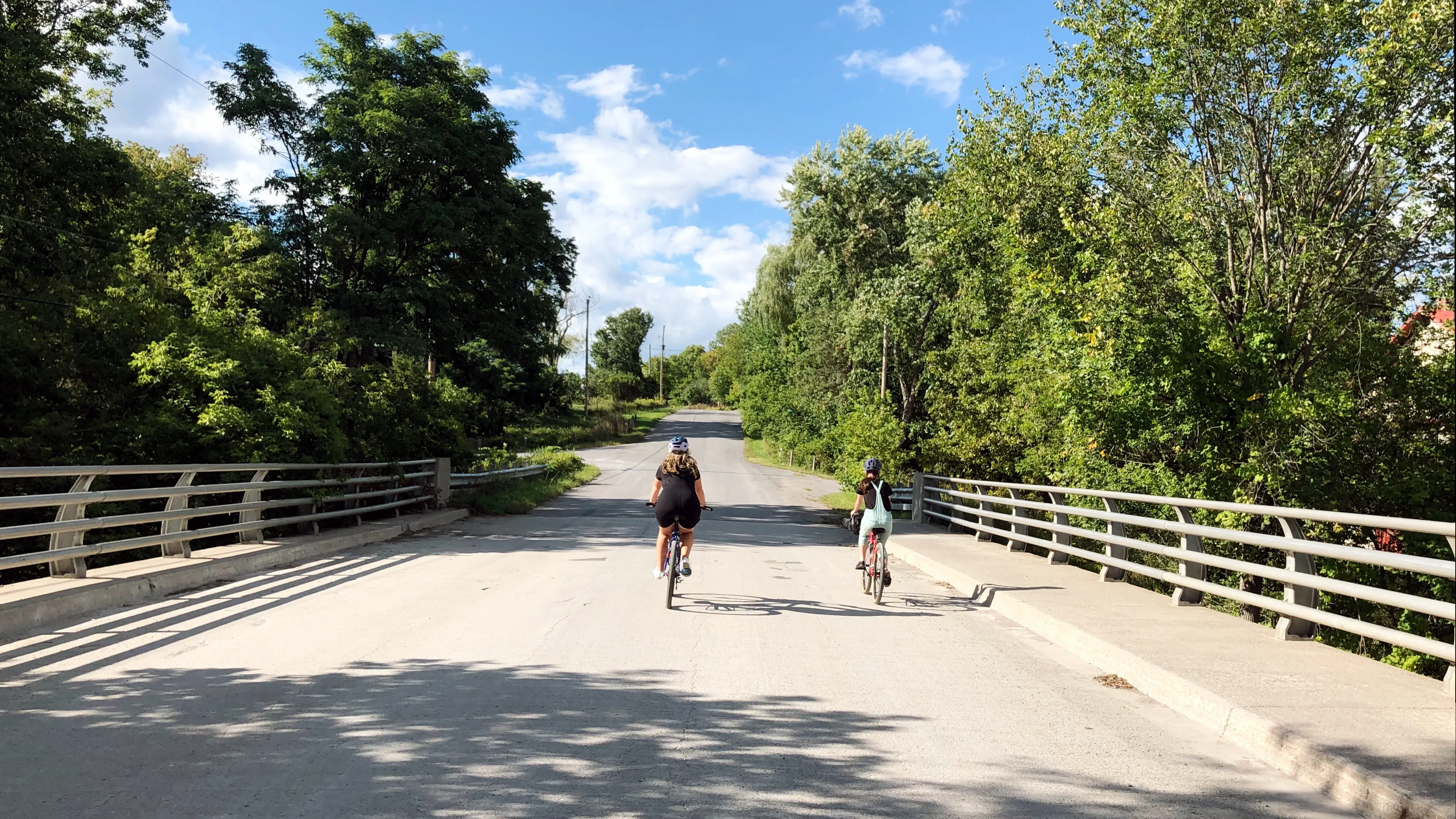 Route #16:
Rolling Hills and River Roads
What to Know
The days are getting shorter, but fall cycling is still going strong. Be sure to note when the sun will set so that you can enjoy your gravel riding adventure during daylight hours.

What to See
The two sets of rapids on this classic Hastings County gravel route will provide ample photo ops.

Where to Stop
A longer gravel route like this one calls for a well-planned break. A quick detour off Old Marmora Road will send you into Madoc, where the Hidden Goldmine Bakery will warm you up.
What to Know
This route is almost 80% unpaved, so you'll see very little vehicle traffic. Get ready for some real Hastings County gravel!

What to See
Enjoy the view from the ridge along Hogsback Road. If you're tempted, head back to the area for a longer gravel route we like to call "Wrinkly Earth" which also features this road.

Where to Stop
A soup and sandwich at the O'Connor House Tea Room is worth the drive down into Deseronto.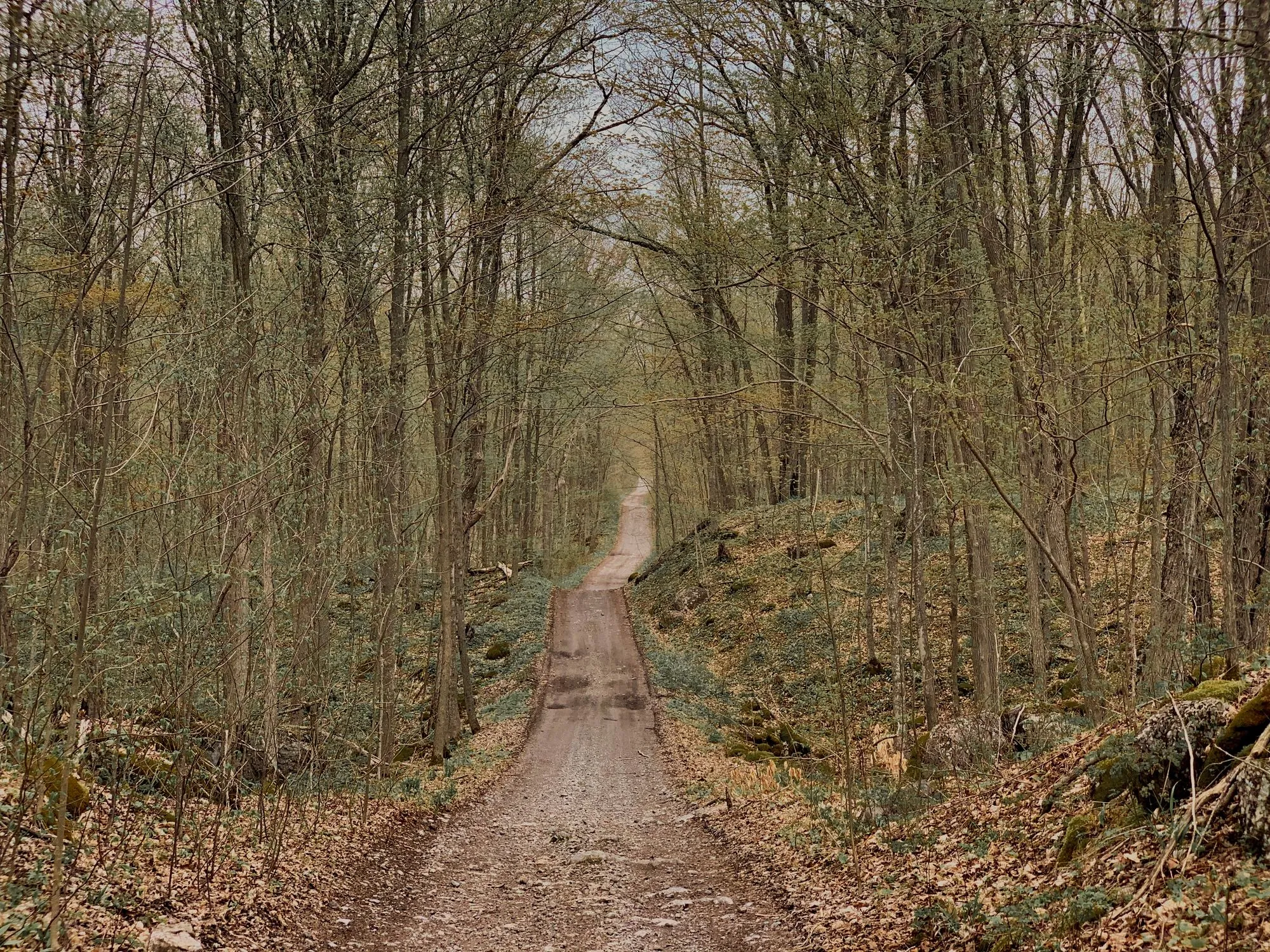 For more cycling routes in the area, check out Route Library on Ride with GPS: a new site providing cycling route inspiration, featuring tried and true routes created by local riders.
Authored by:
Laura Voskamp