Finding Our Legs Cycling in Stirling's Comfort Country
I learned an important lesson on our first bikepacking trip in Vermont, which was that if I could see a mountain in the distance, I should prepare for a climb. There was no chance we were going around it, but the "take home" from this lesson was that every climb was worth it at the top.
Talking myself up the mountains of Vermont is an experience that has stuck with me during every ride over the last few years as we've developed and tested cycling routes across our home region of Hastings County. Mountains aren't exactly plentiful here, but there's no shortage of elevation to conquer and vistas to enjoy.
I have to admit that I found the hilliness of the Stirling area daunting enough to turn down a ride at the beginning of the spring riding season, but heading into fall, the rolling hills offered just the right backdrop for a cycling adventure. I wanted to create a route that didn't take up an entire day, but still felt like a good ride and included a reward at the end. I also wanted to explore new (to me) roads and make the route buildable for those with a little more time on their hands, so the rolling hills of Stirling-Rawdon area was a perfect place to start.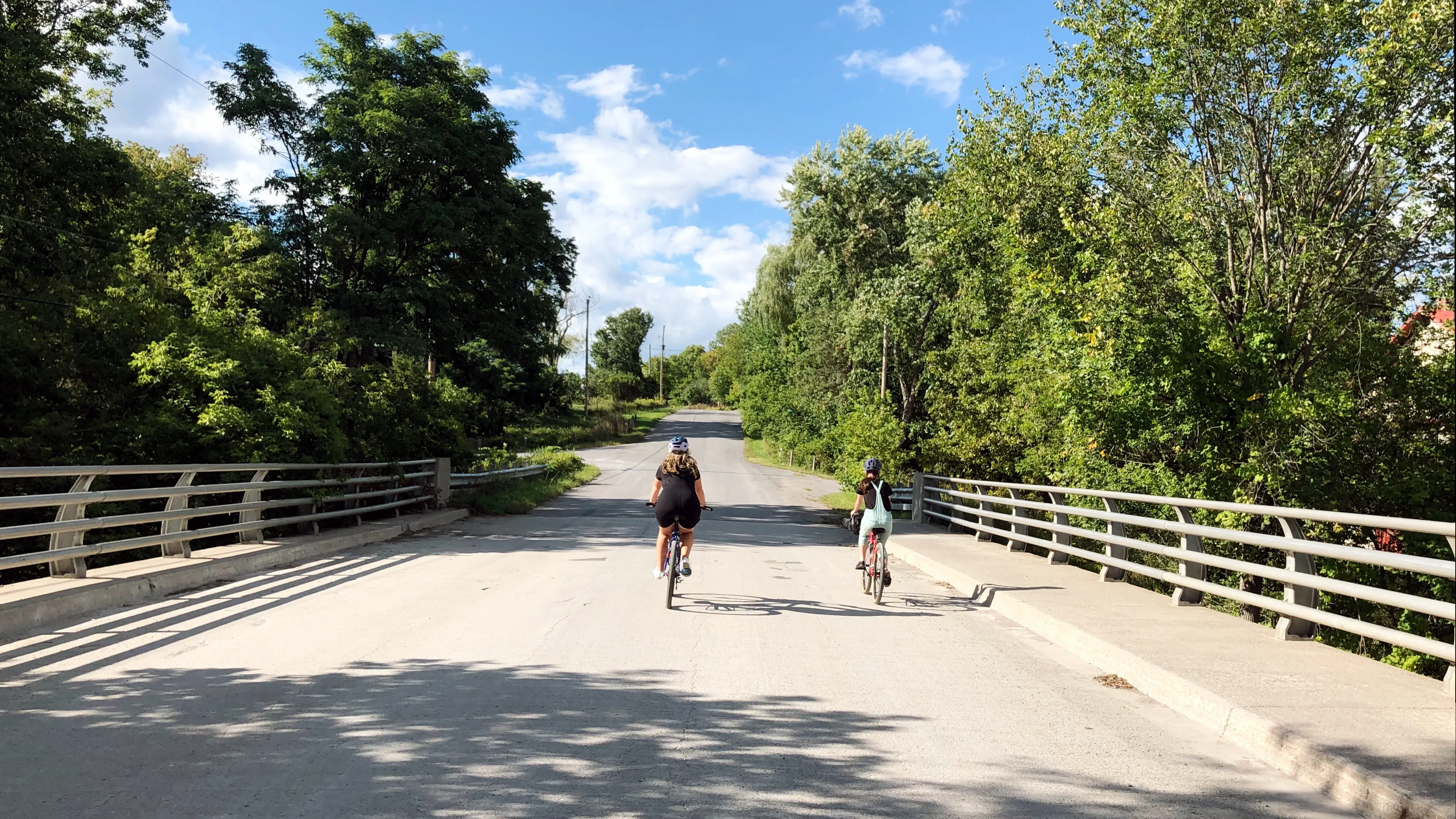 Start your adventure at King's Mill Conservation Area. Parking is free and it also makes for a nice spot to bring back your picnic supplies after the ride.

The back roads surrounding King's Mill Conservation Area are quiet (when we tried this route, we didn't see a single vehicle until Stirling-Marmora Road) and the landscape is varied. There are options to switch up my short, 14-kilometre base to include portions of the Hastings Heritage Trail or to link additional back roads for a longer tour. You're never far from civilization, and if you plan right, you can stock up on freshly harvested apples from the Cooney Farms' Apple Store part-way through the ride (don't forget bike bags!)
Take your time ambling around the backroads, and with a perfect opportunity to stop at Nine Hand Hill Farm for a farm to fork lunch. Take a break and enjoy the view at their picnic tables or grab-and-go for a picturesque meal along the river back at King's Mill Conservation Area. Either way, their home-grown food is sure to impress.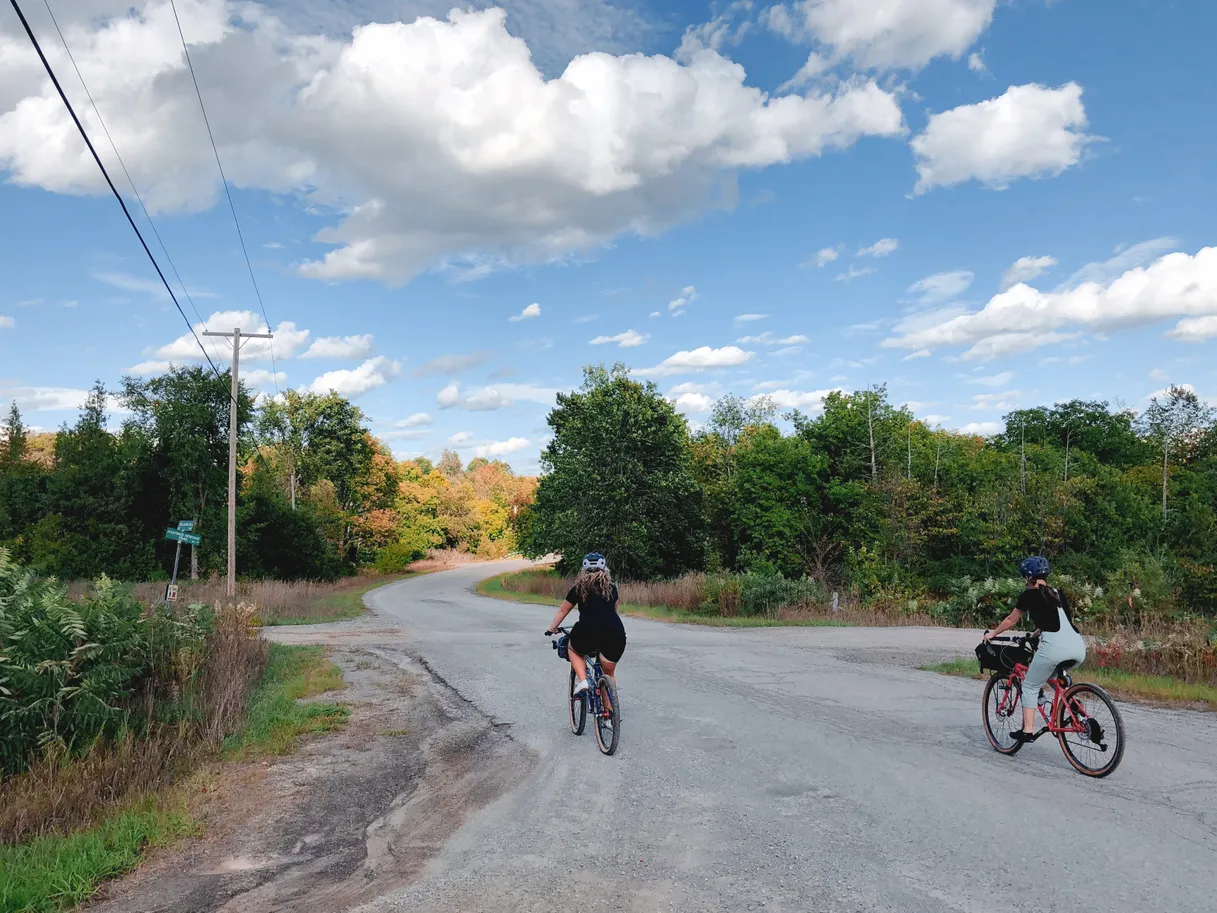 Be prepared with a comfortable bike, a water bottle, a couple of friends, and a method to carry home the fruits of your labour.
Give this route a try, view it on our Ride with GPS page.
Authored by:
Laura Voskamp